Safe, Efficient, and Easy to Use
Clinicians seek tools that are safe, easy to use, effective, and efficient.
Effective
Consistently reproducible lesion sets
Efficient
Short procedure time
Understanding the market's needs, we focused on designing a safe, efficient, and easy to use "single-shot" ablation catheter to allow for the delivery of durable and longstanding ablation lesions. Unlike balloon-based solutions, EPF's array of electrodes does not occlude pulmonary venous blood flow or have the risk of gaps due to poor tissue contact.
Our catheter specifically addresses the greatest challenges faced - catheter stability and the delivery of continuous transmural lesions.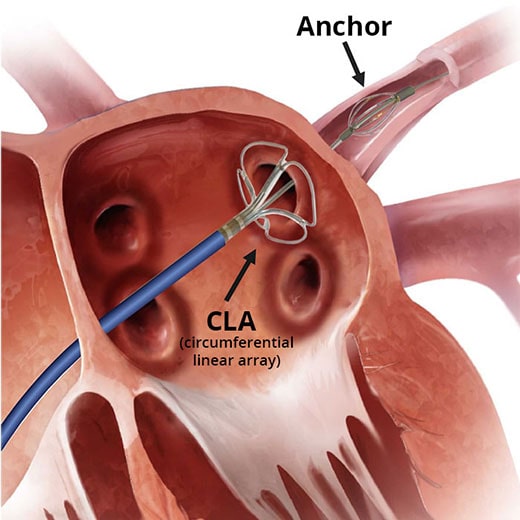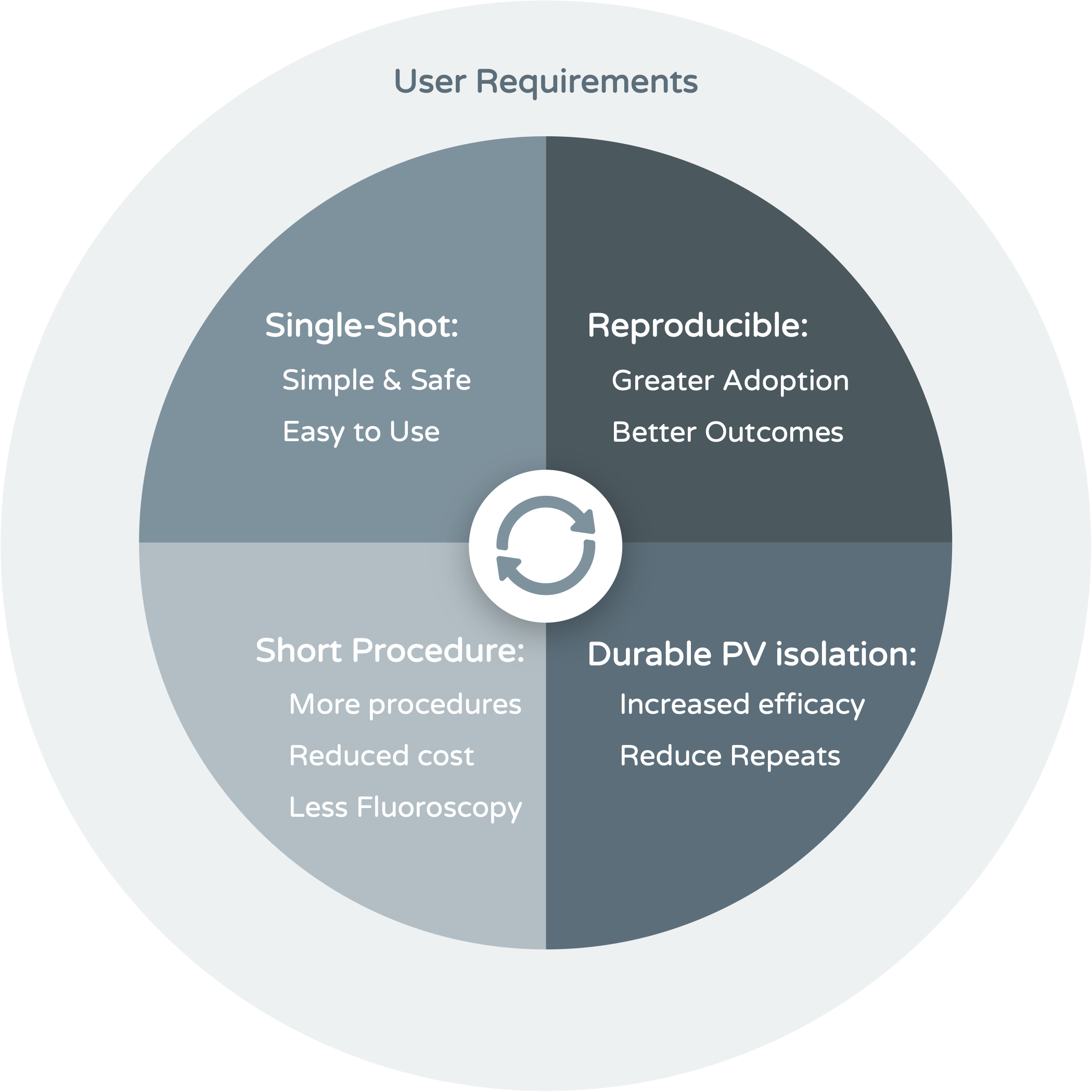 Catheter Design
The features of our unique anchor AND electrode design include:
Catheter is Over The Wire (OTW) Design
Expandable Anchor with 6 splines and 12 electrodes for PV intracardiac electrograms.
Adjustable size and Irrigated circumferential linear array (CLA) of electrodes for single shot PV isolation.
CLA is slidable over the Anchor shaft making the distance between Anchor and CLA adjustable.
Anchor shaft design allowing stability and easy positionning of the ablation element at the entry of the PV.
Catheter design is made compatible to be used with Pulse Field Ablation (PFA) and Radiofrequency Ablation (RFA)
Visualization with impedance electro-anatomic mapping (EAM) System.
Interested in learning more about our innovative "single-shot" catheter ablation system?